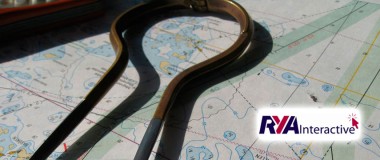 This course offers a great introduction to navigation and safety awareness for new, inexperienced or rusty skippers and crew. In fact it's for anyone interested in sailing, motor boating, sea angling or diving, and works well in complementing our on-the-water training, such as own boat tuition or dinghy tuition. It's a highly informative course and you will find many interactive exercises to help reinforce the information and plenty of chances to try out what you've learned.
Essential Navigation & Seamanship course 
This online course works through RYA Interactive eLearning site. 
Course topics include:
Visual and electronic navigation

 

 
You will receive a course pack which includes a chart, plotter, dividers, course handbook, exercises and an electronic chart plotter CD. Online the course will take around six hours, with extra time spent offline to complete course work the beauty of it is that you can work through it at your own speed, whenever and wherever you like. We will post you your course pack and will keep up to date with your progress through the course, offering help when needed. When you complete the course we will post you your certificate. You can have a 'taster' here: www.ryainteractive.org. If you want to sign up for the course all you need to do is give us a call or fill out the Enquiry below and we'll get back to you.
Pay Online
You can pay for this course online using PayPal. All major Credit Cards are accepted and you don't need a PayPal account to pay.
Check out RYA Interactive Here